Restaurant Events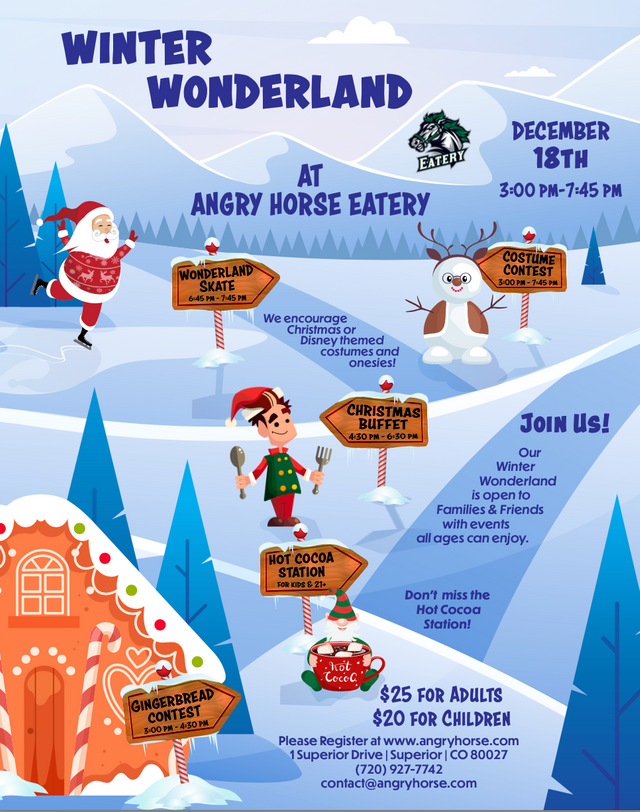 December 18, 2021 3pm
We will be holding a Winter Wonderland Christmas party. We will have a Gingerbread Workshop, Hot Cocoa Station, and Christmas buffet. There will be a Costume contest and Christmas Carolers. After the event at 7pm, there is Wonderland Skate on the Ice.
more
Golf Events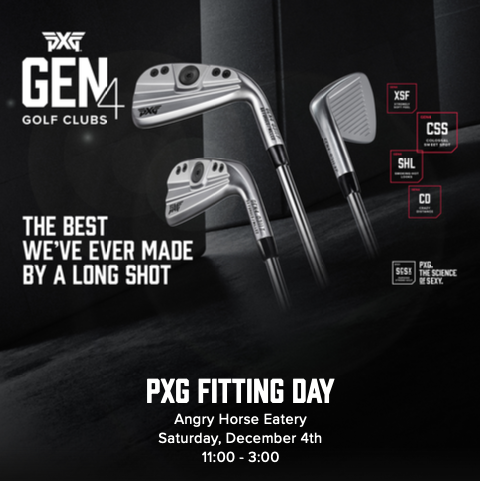 November 13, 2021
Angry Horse Country Club and PXG are holding golf club fittings on December 4th. During this time, PXG will be doing Full bag, Iron, and Wood fitting options.
more
Looking to hold an Event? Check out our Packages.